Hand Luggage Essentials: Everything you need for a Long-Haul Flight
Preparing yourself for a long-haul flight can be daunting, especially when figuring out what to pack in a carry-on. I kicked off 2020 with 3 weeks in Perth, which involved 19 hours of travelling there (excluding the stop-off time in Singapore), and then 17.5 hours travelling on a direct flight back to London.
I wanted to make sure I was prepared for everything. So in the weeks leading up to our trip, I did a tonne of research on the best thing to pack in a carry-on for a long-haul flight. I've compiled a list of all the things I'd recommend taking on-board a long-haul flight to help time fly as quickly as possible, and to make your journey as relaxing and comfortable as it can be.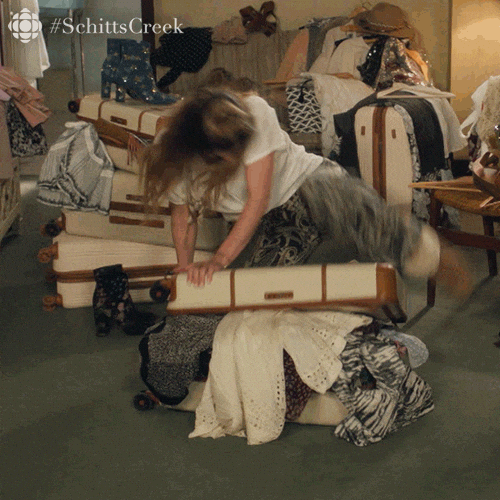 ---
Electronics:
Mobile phone + charger
Laptop + charger (this isn't essential for everyone but I know that for some it is)
Headphones + adaptor (if you're bringing your own headphones rather than opting for the ones provided on the flight, remember to get yourself an adaptor to ensure your headphones will actually work on board)
Camera + charger
Portable charger + charger
I'm aware that many of these chargers could go inside the suitcase rather than in hand luggage. However I always like them with me just in case there's a issue with the hold luggage when you arrive at your destination.
Comfort:
Sleep mask
Earplugs
Fluffy socks and/or compression socks
A light change of clothes (i.e. top and leggings/light trousers) in case you spill anything down yourself or just generally feel like you might want a spare set with you
A change of underwear
Neck pillow (I actually take a warm scarf with me sometimes instead of a neck pillow because then I can use it on my trip if necessary, and it can double up as neck support)
Hairbrush and scrunchie (the reason I suggest scrunchie rather than hairband is because they're softer, meaning they can be more comfortable on your head over longer periods or if you're trying to sleep).
Toiletries:
Tissues
Hand sanitiser/wipes
Lip balm
Moisturiser
Sheet mask
Toothbrush + paste
Deodorant
Plasters
Any prescribed medication
Nasal spray (if you suffer from plane colds like me)
Cold and flu tablets/throat soothers/lemsip
Tampons/sanitary towels (if necessary)
Of course a lot of the things on this list is optional and possibly unnecessary, but this is just my personal packing list that I go by when I go on a long-haul flight. I often get quite bad allergies on-board planes so I have to prepare myself with remedies.
Documents:
Passport
Boarding passes
Visa (if applicable)
Printed travel insurance
Taxi booking confirmation/printed train tickets if you're not driving to the airport yourself
Money wallet
I usually like to keep all of these together in my hand-luggage bag so that I know where all the most important things are. Nowadays things like boarding passes and travel insurance can be kept on your mobile phone, however I included it in this list because some (like me) may prefer to have a printed version as well in case my phone battery dies, etc.
Other:
Water bottle
Book
Notebook and pens
Sweets/snacks
Herbal tea bags (in case you're a nervous traveller or think you might need a little extra help getting to sleep)
A smaller bag within your main bag to have with you on your seat, to save you having to get into the overhead locker every time you need something. I tend to keep my phone, portable charger, headphones + adaptor, pen, tissues, lip balm and hand sanitiser in mine when I'm on a long flight.
I hope that reading this will help some of you feel a little more prepared when packing for your long journey. Long-haul flights aren't ideal but sometimes are necessary in order to get to the most incredible places the world has to offer. The destination is definitely worth the journey!
If you're interested to see what I got up to in Perth, click here: http://www.emgoingplaces.com/2020/06/things-to-do-in-perth-australia/
Instagram: https://www.instagram.com/emgoingplaces
Twitter: https://twitter.com/emgoingplaces